Gravatt's facilities are able to meet the needs of 10-100+, with indoor and outdoor space available for meetings, lodging, worship, recreation, relaxation, and dining. If you would like to schedule a tour, please contact the Gravatt office at 803.648.1817 or by e-mail.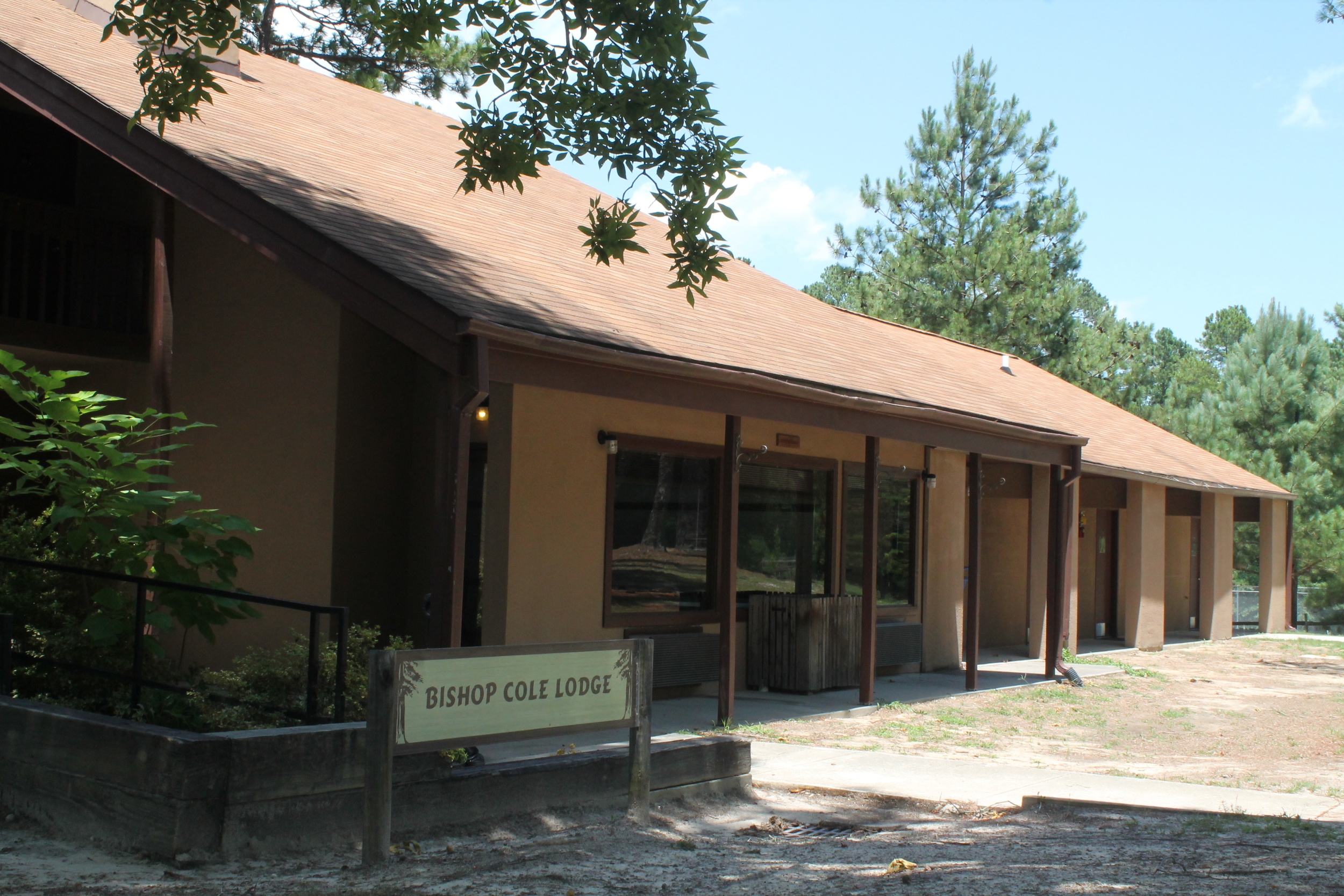 Meeting Spaces
The Ireland Room is located in Cole Lodge. It is a comfortable meeting space, fully equipped with coffee service, sink, refrigerator, and two public, handicap accessible restrooms. The Ireland Room can be used as one large space for up to 100 or divided into two separate rooms for smaller groups.
The Chapel of Transfiguration is used primarily for worship but can also be used for meetings that are in keeping with its atmosphere. Overlooking Lake Henry, the Chapel provides a beautiful sanctuary for worship, meditation, and learning for up to 180 people.
Stewart Hall is primarily used as a dining and reception hall; however, it can double as meeting space, and the lovely wood-burning fireplace is set with cozy couches for a wonderful gathering spot. Stewart's front porch rockers make another guest favorite spot.
All rooms can be configured to your group's requirement. Standard conference materials are available as well, including: easels, flip charts of newsprint, markers, and tape; TV/DVD player, and overhead projector. Some materials may require an additional fee.
Groups staying at the youth camp, Camp Gravatt, may use the Pavilion or Collet Dining Hall for meeting and dining.
Accommodations
Every room in our conference center is fully climate-controlled and sound-proofed to ensure privacy.
Overnight accommodations include our 12 lodge rooms, all of which have two double beds and private baths (additional cot available); and our 16 cottage rooms, which each feature two double beds. Each pair of cottage rooms shares a bath, so that the layout of the room is that of a suite.
Want a more rustic experience?
The platform tents at Camp Gravatt are perfect for youth groups, school groups, and adventurous adults.
Gravatt's youth camp, Camp Gravatt, is available for reservation for groups when camp is not in session. Use of Camp Gravatt is recommended August through October and mid March through May, as buildings are not winterized. Up to 200 can sleep, meet, and eat at Camp Gravatt in screened in cabins and platform tents with community bath houses.